Investor

BigandHot is a fast growing company in the field of outdoor media advertisement, It has ownership of a large number of Outdoor Sites in West Bengal. if you are interested in joining hands with us by supporting us financially then we have provision for investor on Assets oriented individual Projects, for more information on this please call us or email us with your details and we will get back to you.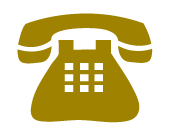 +91-9563328194
contact@bigandhot.com
---
Testimonial
It was great working with these peoples.They provide complete advertising Solution for your Product.
___P. Dutta, Abip Tek United Solution. Learn More...
Best Advertising Solution
___John Mart, Careers Florida. Learn More...
Advertise